Events leading to the negotiations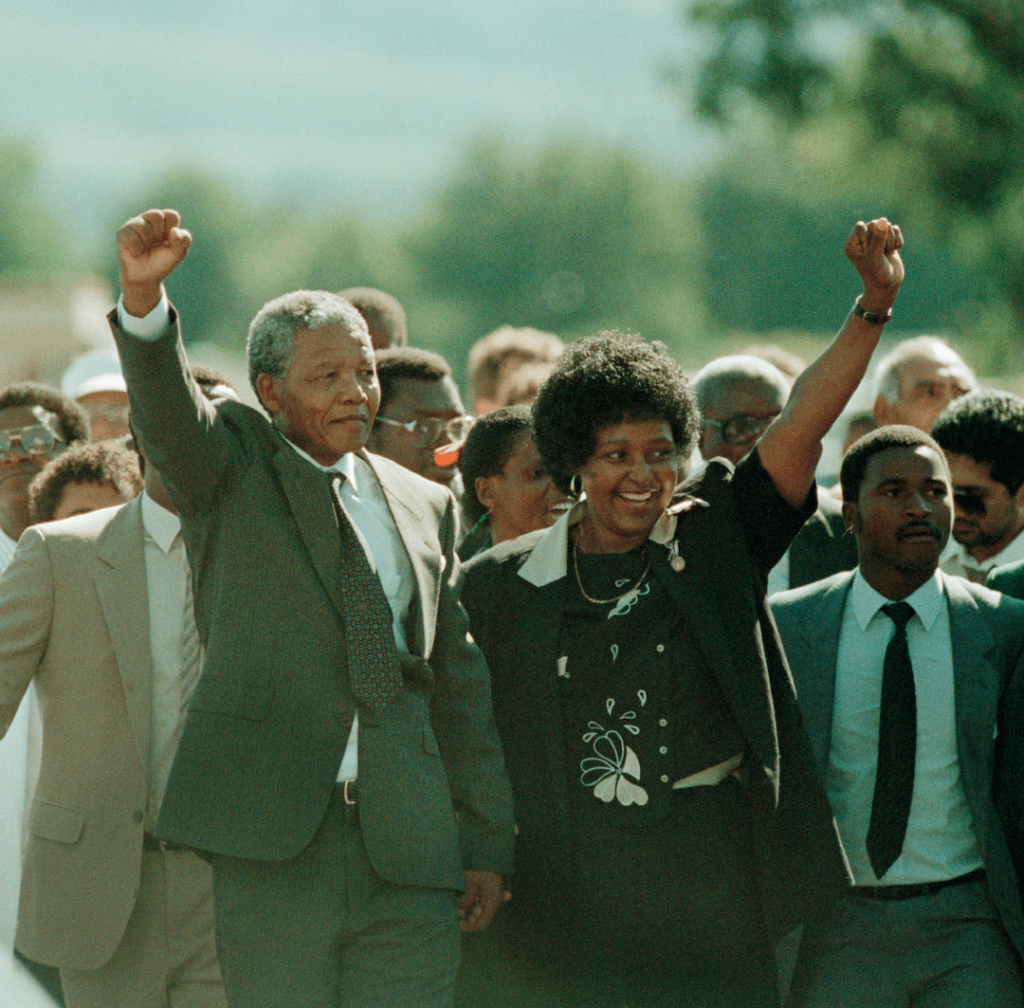 Why was the NP
now ready?:
With the increasing international pressure against apartheid, the government was unable to renew its international loans. The South African currency had collapsed, causing a recession. Drought, along with the hefty expenses of propping up the Bantustans and a bloated administration, worsened the effects of recession. With an ailing economy, international pressure in the form of sanctions and the country burning, De Klerk realised that petty reforms were insufficient – apartheid in its current form had to be dismantled. De Klerk had high hopes of securing alliances with black leaders that would outvote the ANC in any general elections.
Why was the ANC
now ready?:
The ANC had taken the initiative with the Harare Declaration which had gained huge international support. It set out terms for negotiations that would secure the release of prisoners, return of exiles, and unbanning of organisations. Secret talks between the Afrikaner establishment, other political organisations, and the ANC were opening up possibilities for formal negotiations. In addition, thousands of people had been killed in clashes between the state military and people's resistance, and there was a clear need to put an end to the violence.
In early March 1990, after a UN-observed election, SWAPO was elected as the ruling party of the newly-named Namibia. The election was a dry-run for what could happen in South Africa. The well-run nature of the election, and the marked lack of violence, sent a strong message to South Africa that majority rule was not the bug-bear it had once feared.
Delay in the start of
the negotiations:
On 18 March 1990, De Klerk announced that the first official talks would take place on 11 April 1990. However, on 26 March, the police opened fire on a group of unarmed protestors in the township of Sebokeng. Twelve people died. The ANC described the attack as the "unprovoked killing and maiming of defenceless demonstrators", and pulled out of the upcoming talks. In a gesture of conciliation, De Klerk appointed the Goldstone Commission to investigate the incident. Negotiations were then set for 2 May 1990.
"De Klerk realised that apartheid could not be sugar coated. He also understood that only democratically elected leaders could bring about lasting peace."
-Leon Wessels, then Deputy Minister of Foreign Affairs and lead NP negotiator
"We didn't have the military might that they had and which they were using against us, but they knew that this country was on its knees economically. Even though the sanctions thing was being applied much more effectively at that stage, globally I think things were also beginning to change."
–Cheryl Carolus, then leader of the UDF
"So, there were those of us, like me, who believed that you should give them [the ANC] a chance, because there weren't many alternatives to the current route which was really only providing blood and death and angst and so on."
-Pierre Steyn, then Lieutenant General in the South African Defence Force
"I welcome as a positive move that negotiations will take place. I am concerned, however, about who will take part in the negotiations and what the ground rules will be. The ANC should not have the sole right to determine what the negotiations should be."
–Mangosuthu Buthelezi, then leader of the Inkatha Freedom Party (IFP)