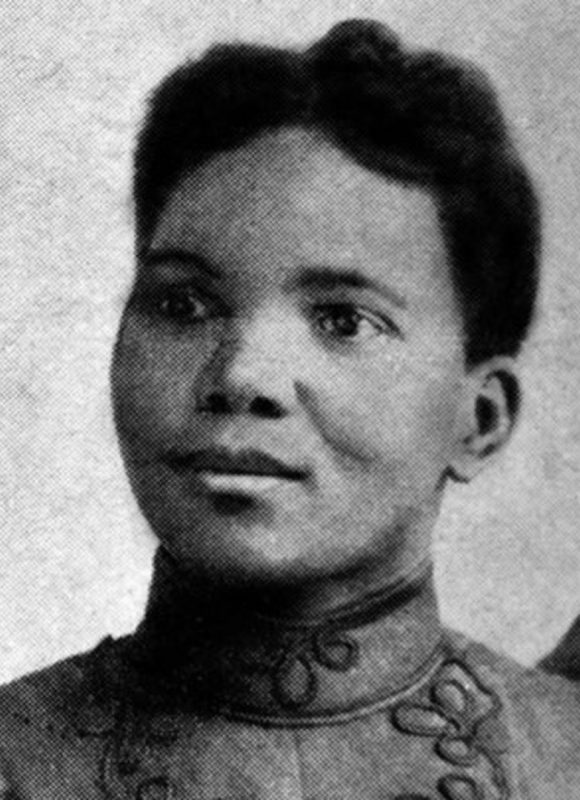 Community activist | Educator | Religious leader
Born: 1873 Died: 25 January 1917
"We live in Africa. There are many people here. Some are good and some are wicked. Some are rich and some are poor. Those who are poor are jealous of the things of those who are rich … If a person had no children, he would be troubled very much, because boys can plough for him, and do all their father asked them to."
Who is
Nokutela Mdima-Dube?
Early African activist and educator.
Teacher, activist, fundraiser, musician, spiritual leader and educator.
Founding Ohlange Institute and Ilanga Lase Natal with her husband, John Dube.
Mdima-Dube was born in 1873 to a family of Christian converts who were living at an American missionary station in Inanda, near Durban in the east of South Africa.
After graduating from the mission's prestigious boarding school she worked as a teacher and in 1894 married John, the son of a local Christian pastor. The couple then moved to the US. She studied teaching and music at a college in Brooklyn, New York.
When the Dubes returned to Natal, they founded the Ohlange High School in 1900, which was modelled on Booker T. Washington's Tuskegee Institute. Ohlange was the first industrial school to be started by black teachers in the country, and is still in operation today. The school was fully independent and thus received no financial support from the Natal education authorities. Mdima-Dube taught music, cooking, housekeeping, and tailoring.
The Dubes together founded Ilanga Lase Natal in 1903, a Zulu-English newspaper that advocated for Africans' rights to the vote and land.
Mdima-Dube supported Gandhi's Passive resistance campaign in 1910, donating six shillings to its cause, and signing a petition in support of it.
In 1911, the couple co-authored a book Amagama Abantu (A Zulu Song Book), a song book that has been instrumental in the codification of Zulu Choral Music.
Mdima-Dube was unable to have children and after 20 years of marriage, John had an affair, which led to the birth of an illegitimate child. She left him and went to the Transvaal region, where for the next three years she preached the gospel to rural communities, before becoming ill with a kidney infection. When John heard about her condition he brought her to a house they owned in Johannesburg for treatment, but she died shortly after in 1917 at the age of 44.
"We live in Africa. There are many people here. Some are good and some are wicked. Some are rich and some are poor. Those who are poor are jealous of the things of those who are rich … If a person had no children, he would be troubled very much, because boys can plough for him, and do all their father asked them to."
– Nokutela Mdima-Dube, In the Rice County Journal of Northfield, Minnesota, 29 June 1882
"For her exceptional contribution to the upliftment of African communities who were faced with oppression and social injustices."
– The Presidency posthumously awarded Nokutela Mdima-Dube the Order of Baobab in Gold, 2017
"The Dubes created a national spirit, bringing students from across the country together under one roof. They trained generations of leaders.
John's name was always floating around, but in her case she was wiped out and yet she had been there at every stage of the building of these institutions that were ground-breaking in South Africa's history."
– Professor Cherif Keita, director of the African studies programme at Carleton College, Minnesota
"Every source that you read on the founding of Ohlange says John Dube founded this school. No he didn't. John and Nokutela Dube could not have done it without each other."

– Professor Heather Hughes, a South African historian and biographer of John Dube
Although her funeral was attended by many prominent South African Native National Congress (SANNC) members, she was buried in an unmarked grave in the Brixton Cemetery. In 2012, a headstone was erected for her which reads: "Taught self-reliance and independence to generations of South Africans and planted the seeds of freedom."