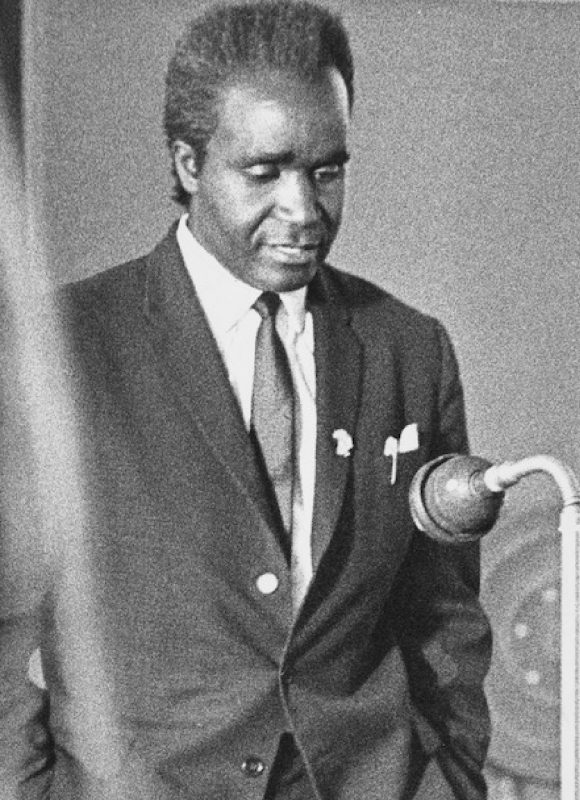 Zambian President | ANC member | politician
"Fortunately the ANC did not seek revenge … Two wrongs can never make a right … We are all God's children. We must relate to one another as God's children and not in terms of colour, religion or tribe."
An activist and member of the African National Congress (ANC) and the first President of Zambia.
President of Zambia, politician, teacher, activist.
Becoming the first President of an independent Zambia, as well as his support of the anti-apartheid struggle movement before and during his presidency.
Kaunda became a boarding master and then headmaster at Lubwa Mission in then Northern Rhodesia from 1943 to 1945.

Kaunda worked at the Salisbury and Bindura mines and became a teacher for the United Missions to the Copperbelt in 1948.

He left his career as a teacher in 1951 and became Organising Secretary for Northern Rhodesia of the Northern Rhodesian ANC.

In 1953, Kaunda moved to Lusaka to take up the post of Secretary-General of the ANC.

In 1958, Kaunda broke from the ANC and formed the Zambian African National Congress (ZANC). The ZANC was banned in 1959 and Kaunda was sentenced to nine months imprisonment first in Lusaka and then in Harare.

When Kaunda was released in 1960, he was elected as President of the United National Independence Party, the successor to the ZANC.

In 1963, Kaunda became President of the Pan-African Freedom movement for East, Central and Southern Africa.

In 1964, Kaunda was appointed Prime Minister and in the same year the first President of an independent Zambia. He served as President until 1991.

Kaunda was an outspoken supporter of the anti-apartheid movement. He allowed several liberation organisations to set up headquarters in Zambia, including Zimbabwe African People's Union (ZAPU) and Zimbabwe African National Union (ZANU) of Rhodesia, and the ANC.

In 1966, he was appointed Chancellor of the newly opened University of Zambia.

Kaunda served as Chairperson of the Organisation of African Unity from 1970 to 1971, and then again from 1987 to 1988.

Kaunda retired from politics in 1997 after he was accused of involvement in a failed coup attempt.

Kaunda was awarded Honorary Doctorates in Law from the Universities of Fordham, Dublin, Wales, Windsor, Sussex, York and Chile.
"Fortunately the ANC did not seek revenge … Two wrongs can never make a right … We are all God's children. We must relate to one another as God's children and not in terms of colour, religion or tribe."
– Kenneth Kaunda
"For in various forms all South Africa's neighbours have at one stage or another been victims of aggression by the apartheid regime. The fight against racism and apartheid therefore, has of necessity to be worldwide. In this respect the efforts of the suffering and oppressed people of Namibia and South Africa have to be supplemented morally, politically, and, where possible, materially because it is a struggle of the whole of mankind. against tyranny which knows no boundaries nor holds any sense of morality."
– Kenneth Kaunda
"We remain indebted to the contributions you made in your lifetime towards the liberation of our country and the SADC [Southern African Development Community] region."
– Cyril Ramaphosa, President of South Africa
"There was a real danger of attack; South Africa was training Zambian dissidents to destabilise the Zambian government and mounted a series of bomb attacks on ANC members in Lusaka. But President Kenneth Kaunda stood firm."
– Kevin Ritchie, Sunday Independent
Kaunda organised a civil disobedience campaign called the "cha-cha-cha campaign".