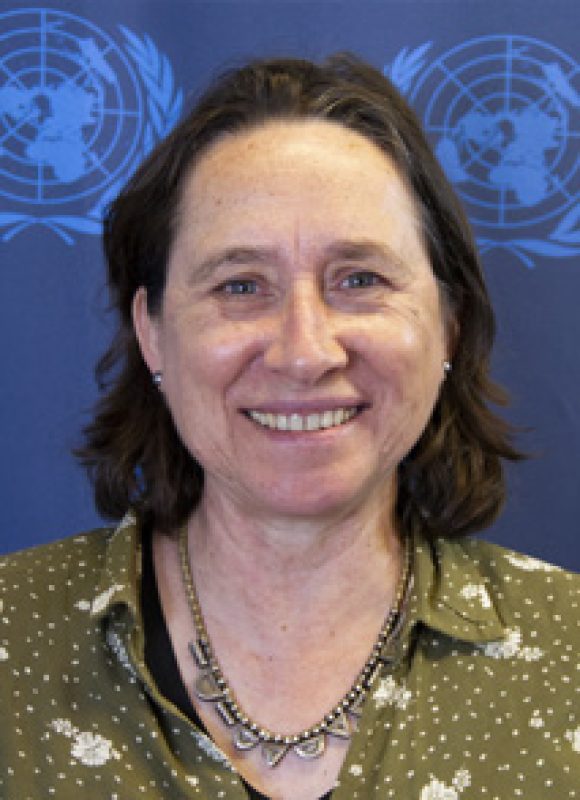 Professor of law | Constitutional drafter | Academic
"South Africa's constitution-making process and the Constitution itself have left a huge footprint in the world of constitutional change. It has been astonishingly influential. As I said at the outset, in large part this is because of the Constitution's emphasis on core principles and its 'philosophy' that good governance cannot be based on rules and regulations alone."
Professor of constitutional and human rights law, specialist on constitution-making, design and implementation.
Senior member of the Mediation Support Team of the United Nations' Department of Political Affairs; professor; academic.
Served on the Constitutional Assembly's Panel of Experts, and provided advice on the language of the Constitution as part of the 'technical refinement team'.
Murray was appointed by the South African Constitutional Assembly to serve on the seven-member Panel of Experts in 1994.

She also served as the Director of the Law, Race and Gender Research Unit at the University of Cape Town (UCT) from 1995 to 2004.

Murray prepared the draft constitutions of Kenya in 2009 as part of the Committee of Experts, and in Fiji in 2012 as part of the Constitution Commission. She worked with the Yemen Constitution Drafting Commission from 2012 to 2014.

Murray served as a Professor of Constitutional and Human Rights Law at UCT from 1994 to 2016.

She served as the Director of the Bingham Centre for the Rule of Law in London from 2016 to 2017.
"Since the South African Constitution was adopted in 1996, it has inspired many constitution-making processes in many different countries. The magic of the Constitution starts with its Preamble and section 1. It is the emphatic and confident statement of fundamental principles in section 1 that triggers the world's love affairs with the Constitution. A love affair that is deepened and strengthened by the sense of humanity that permeates the whole Constitution and that is so evident in the Preamble and section 1, in the Constitution's inclusive language and in the Bill of Rights.
Part of the appeal and global influence of the Constitution lies in the honesty that is evident in section 1: the principles in that section are prospective, committing the country to a just and inclusive future, but they also implicitly, but nonetheless clearly, acknowledge the past.
But South Africa's Constitution stands out for at least two reasons: first, it marked the end of an historic struggle against injustice and, secondly, it is underpinned by a commitment to building the nation under the rule of law.
Both those negotiating and drafting constitutions and members of civil society look to it [the South African Constitution] for inspiration … Just as South Africa had the benefit of many constitutional experiences – successes and failures – in other parts of the world, our Constitution now contributes to constitution-making elsewhere."
– Christina Murray
"South Africa's constitution-making process and the Constitution itself have left a huge footprint in the world of constitutional change. It has been astonishingly influential. As I said at the outset, in large part this is because of the Constitution's emphasis on core principles and its 'philosophy' that good governance cannot be based on rules and regulations alone."
– Christina Murray
Murray has provided advice on constitution-making in the following countries: South Africa, Kenya, Fiji, Yemen, Zimbabwe, Iraq, South Sudan, Bolivia, Kyrgyzstan, Nepal, Indonesia, Sri Lanka, and Libya.