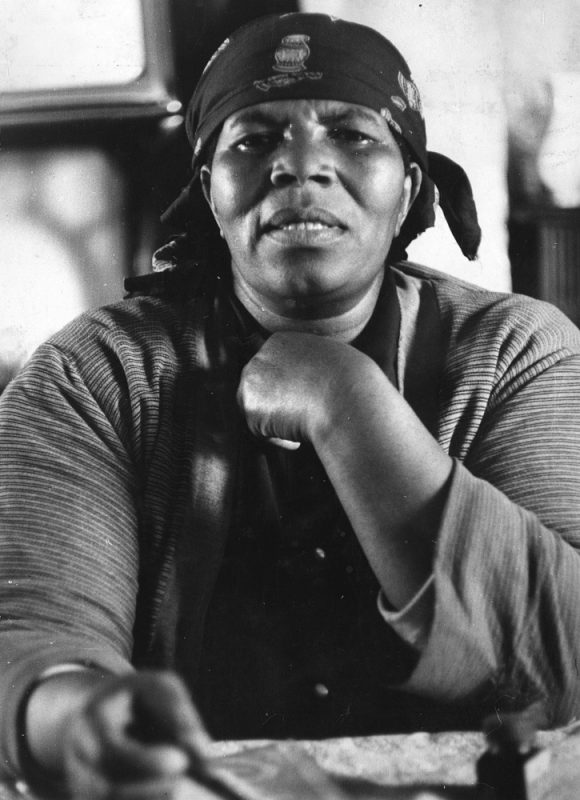 Women's Rights Activist | Human Rights Activist | Federation of South African Women Leadership
"I will never carry a pass, I will only carry one similar to Mrs (Susan) Strijdom's. She is a woman and I am too. There is no difference."
African National Congress (ANC) activist who was accused in the 1956 Treason Trial, a leader in the Federation of South African Women (FEDSAW) and the ANC Women's League (ANCWL).
Anti-apartheid and women's activist, President of the Cape Town ANCWL, founding member of the Women's Front.
Defendant in the Treason Trial and leadership in the anti-apartheid struggle.
In 1948, Silinga joined the Langa Vigilance Association, which sought to fight for the improvement of living conditions in Langa and protect the residents from apartheid laws.

In 1952, during the Defiance Campaign, Silinga joined the ANC. She served a brief jail time for civil disobedience for participating in the protest with her six-month-old baby.

In 1954, Silinga was elected to the executive committee of FEDSAW.

In 1955, Silinga was arrested for refusing to comply with the pass regulations. She was subsequently banished and sent under police escort to the Transkei. Silinga refused to comply and illegally returned to live with her family. In 1957, she successfully appealed her case.

In 1956, Silinga was arrested for treason and taken to Johannesburg. She was the only black woman from the Western Cape to be among the accused in the Treason Trial. The initial phase of the Treason Trial lasted until December 1957, when the state dropped charges against 61 of the defendants. Silinga was one of those released.

Following the trial, Silinga was elected President of the Cape Town ANCWL.

Silinga was jailed in 1960 during the state of emergency.

She was involved in the formation of the Women's Front, and was made a patron of the United Democratic Front in 1983.

Although Silinga was buried in an unmarked pauper's grave, artist Sue Williamson, at the request of Silinga's family, created a piece to place at her grave in Langa cemetery. It bears Silinga's battle cry:

"I will never carry a pass!"
"I should like to live in a South Africa where black, white, and coloured women can all work and live together without trouble. Even now we must try and stand together."
– Annie Silinga
"I will never carry a pass, I will only carry one similar to Mrs (Susan) Strijdom's. She is a woman and I am too. There is no difference."
– Annie Silinga
"The indomitable Mrs Annie Silinga, who till her dying day refused to carry a pass!"
– Pallo Jordan, Former member of the National Executive Committee of ANC
Silinga was almost illiterate, but still managed to rise to the fore of leaders on the women's anti-pass campaign through her dedication and passion.